Aisling Fitzgibbon aka The Girl Against Fluoride is taking legal action against the Irish government to prevent them from adding fluoride to the water supply. The policy of mandatory water fluoridation has been practised in Ireland since 1964.
In the run up to the court case The Girl Against Fluoride campaign is engaging in a nationwide public awareness campaign to inform as many people as possible about the adverse health effects of fluoride.
I became aware of Aisling and the campaign through facebook and was impressed with her passion, dedication and good humour in highlighting and dealing with such an important issue. As a result of the information brought glaringly to light by Aisling we recently took the decision to stop drinking tap water and have switched to Carrig Glen bottled water from Lidl instead which costs only €1.29 for five litres. I'm sure you will be as affected by this interview as I have been. This is one very interesting and inspiring woman.

 Hi Aisling, how is the campaign going?
Great it is really building steady momentum. I see that more people know about the campaign and the issue of fluoride  thanks to the power of social media and the internet. Hot Press magazine have been reporting on the fluoride issue for the past 7 months and are continuing to do so. The Sunday Business Post published a fantastic article last weekend, which is a great sign that such a mainstream paper is now reporting on this extremely serious issue.
Why have we got fluoride in our water (in Ireland) and what's the problem with it?
Fluoride is added to our water to allegedly prevent tooth decay. However figures from the World Health Organization (WHO) show that tooth decay rates have been coming down as fast in non-fluoridated countries as in fluoridated countries. In fact, in 2012 the WHO published data showing that Ireland has the worst teeth in Western Europe. 98 % of Europe has rejected water fluoridation due to health and ethical reasons. In Holland fluoridation was banned in 1976. Incredibly, water fluoridation has never once been tested for safety in almost 50 years and there is a growing body of scientific evidence which links fluoride  to a wide range of adverse health conditions. It is highly unethical to mass medicate and entire population without informed consent.
Is this proven or is there any dispute, I mean why is being allowed if the dangers are proven?
There is mounting scientific evidence linking fluoride to dental fluorosis, arthritic conditions, gastrointestinal disorders, thyroid dysfunction, kidney disease, respiratory disease, neurological disease and cancer. Promoters of fluoridation reject any study that casts doubt on the safety of fluoridation, while those who oppose fluoridation are vilified as scaremongers and quacks. There is however, a growing number of professionals worldwide including dentists, doctors, pharmacologists, toxicologists, environmental scientists and nutritionists calling for an end to water fluoridation. In May 2012, the Minister for Health in Israel signed off to end their policy of mandatory water fluoridation citing adverse health impacts. Go to www.fluoridealert.org to review the most up to date database on fluoridation worldwide. We have our own whistle blowing scientist from Cork, Declan Waugh. Declan has been extensively researching the impact of fluoride on health from the past few years. He has published evidence showing the shockingly high rates of diseases in fluoridated Republic of Ireland compared to non-fluoridated North of Ireland. See www.enviro.ie and www.ffwireland.blogspot.ie for further reading.
What should we be doing for water in our homes then? What options do we have?
You can remove fluoride at home by installing a reverse osmosis filter or using a water distiller. Personally I use a reverse osmosis filter, which I use for all my drinking and cooking needs. Alternatively you can access a spring and fill up large containers for drinking and cooking, however you need to be careful that there isn't any artificial fertilizers and pesticides being sprayed near the spring, contaminating the water. If all the above isn't an option you can buy bottled water such as Carrig Glen from Lidl which is mineral water with a high calcium content. Calcium acts as a buffer to fluoride, so it reduces the toxicity in your body.
How can people keep up to date and help with the campaign?
You can follow the campaign at facebook/TheGirlAgainstFluoride, twitter: @FluorideGirl, www.thegirlagainstfluoride.com and join our database by emailing info@thegirlagainstfluoride.com
We will be selling a Naked "Stripped of our Rights'" 2014 calendar via the website and word of mouth so please get in touch and help us raise funds. All proceeds will go the court case fund.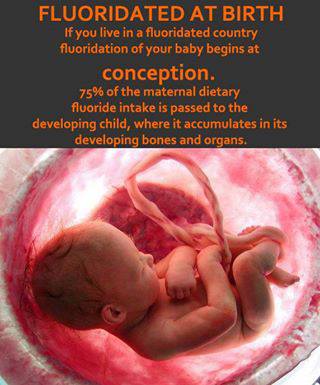 What's a typical day like for you now?
There isn't a typical day in this campaign. It varies from week to week. It can range from traveling around the country giving presentations, meeting with high profile people to gain support the campaign, posting information packs to influential people, liasing with my legal team, giving interviews on radio shows and online radio shows, connecting with other fluoride free groups around the world, studying fluoride literature, updating facebook, performing publicity stunts and always planning the next thing to propel the campaign further.
How did you get here, become 'The Girl Against Fluoride'?
When I was 19 I began to suffer with depression and fatigue. I ended up going to a doctor who prescribed anti-depressant medication. While taking medication I was functioning but I never felt well and healthy.  When I was 23 I finished training as an Occupational Therapist and graduated with a first class honors degree. At that point I was fit to collapse, I didn't have any periods in 4 years and I didn't have the energy to even apply for a job. I ended up having a consultation with a nutritionist called Barbara Wren in the UK. One of the first things Barbara said to me was "are you aware that your water is fluoridated"? I only thought fluoride was in toothpaste I never knew it was in our water. I was advised to stop using fluoridated water as it causes damage to the thyroid gland and the central nervous system, which can lead to depression/anxiety/fatigue. I came off all medication and consumed only fluoride free water and a diet rich in organic fruits, vegetables and good quality protein such as wild and organic fish, chicken and eggs. I included a range of mineral and vitamin supplements to re-nourish and detox my body and carried out different detox techniques such as coffee enemas. Within 7 months I was fully better and ready to take on the world. I did some fund-raising to bring Barbara over to give seminars on natural healing in my home town of Tralee, Co.Kerry. When I brought Barbara back to the airport she said to me "if you do one thing for Ireland, get the fluoride out of the water".  That was in May of 2011. After that moment my mum and I began studying the fluoride literature and the more we learned the more we were disgusted that this poison has been added to our water supply and yet hardly anyone knows about it yet alone the risk it poses to their health.  My mum, Martha, who is a secondary school teacher, started a fluoride project with a group of transition year students in 2011. I worked behind the scenes doing research and helping run information events. We lobbied Kerry County Council and they in turn voted to end fluoridation. However we then learned that councils have no power to end this policy as it is mandatory by national law. The next step was to present to TDs in the Dail. During my visit to the Dail I met with an independent TD from Donegal, Thomas Pringle. Thomas advised that we could be campaigning for a very long time and that in his view the only way to end fluoridation is a take a court case against the Irish state to overturn the policy.  I set out to find a legal team to represent my case on a pro bono basis. The solicitor I found recommended that in order for the case to succeed I would have to build a massive public awareness campaign and to get everyone talking about fluoride.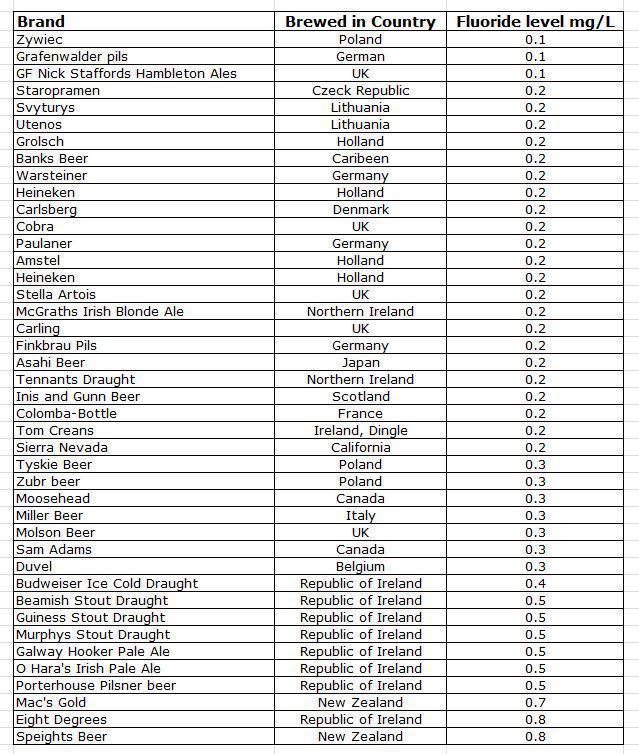 My mum and I went away on holiday soon after and we were mulling over ideas of how we could get people to be informed about fluoride. My mum said "you are just going to have to strip off". On return from our holiday, I got a knickers printed with a 'Get The F Out' symbol and a t-shirt saying "Irish Water contains toxic industrial waste' and headed off to Kerry airport to perform a publicity stunt. When I uploaded the pictures to facebook the response was overwhelming. We knew then that we were onto a winner. We needed to think outside the box and create a following. In August 2012 we created a superhero character called "The Girl Against Fluoride" and build a brand that people would recognize as being a fluoride fighter. Since then it has kept on building and now more people than ever are aware and support the campaign. I have support from Senator David Norris, Brian Stanley TD, Thomas Pringle TD, Paddy Casey, Christy Moore, Damien Dempsey and Paolo Tullio. I send out information packs regularly to gain further support from high profile people.
I have performed a number of publicity events to raise awareness, including stripping to my pink underwear holding a banner saying "Stripped of or Rights' outside the Dail. These outrageous stunts have gained huge support from people that would normally never engage with the issue.
I am in the process of taking a High Court case and the success of this depends on the support I gain from the public. I have to raise 30,000 euro to pay for expert witnesses to fly into Dublin from around the world and to cover the very basic legal expenses.
What drives you?
For me, knowing that the work I am doing is making a difference drives me. The Girl Against Fluoride campaign is about so much more than just fluoride. It is about standing up for what is right and inspiring others to get behind you to create change. I feel very blessed to have recovered from chronic depression that I want to share my experience and knowledge with the world.
Any other passions?
I am currently studying for a diploma in Nutritional Therapy in the College of Natural Nutrition. I am love learning about the human body and how our bodies can heal from chronic degenerative disease naturally using nutrition, natural medicine, detox and energy therapy. I love being inspired by the great work of many doctors, naturopaths and nutritionists internationally practicing holistic, organic health care. My happiest times are spent on the beach, either walking or swimming and enjoying an organic meal with good company.
What's the dream?
For fluoride to be banned from our water supply as soon as possible. After that my dream is to set up a natural healing centre called Anam Saor (meaning soul free in Irish). I want to team up with other dedicated health care practitioners using natural holistic treatments for all chronic health problems including autism, depression, schizophrenia and cancer. The centre will be a hub of education and support offering residential facilities for people in a health crisis. Anam Saor will be based in a natural setting beside an organic farm with clean pristine spring water available for all our needs. That for me would be heaven.
Who's at your dream dinner table
Paul Connett and Michael Connett of Fluoride Action Network, the late Dr George L. Waldbott, Dr Natasha Campbell-McBride and Russell Brand