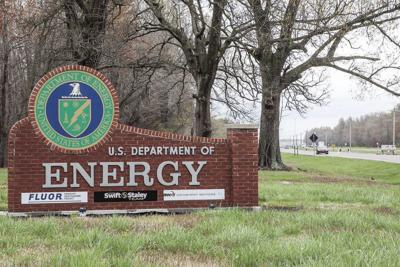 The U.S. Department of Energy has issued a draft request for proposal for a contract related to the depleted uranium hexafluoride (DUF6) conversion facilities at the DOE's Paducah and Portsmouth, Ohio sites.
The new contract will have an estimated value of $1.89 billion over a period of 10 years and three months. The new contract will replace the one currently held by Mid-America Conversion Services LLC and broadens the scope of the future contract activities.
Work to be performed under the new contract will include operations for: conversion of depleted uranium hexafluoride (DUF6) to a stable chemical form, provide cylinder-to-cylinder transfer of uranium hexafluoride (UF6), and cylinder surveillance and maintenance.
Also included is the material disposition/disposal of empty heel cylinders in a safe and environmentally acceptable manner, including recently approved offsite oxide shipments. Additional project support activities include responsibility for the site's emergency management program, utilities operations, fire services, pro-force, nuclear material control and accountability, and the criticality accident alarm system.
The purpose of the follow-on contract is to support the enduring mission at both the Portsmouth and Paducah sites.
The contract will also include the shift of site utilities, emergency management and nuclear material accountability activities, which is currently performed by the decontamination and decommissioning contractor at Portsmouth and the deactivation and remediation contractor at Paducah.
The contract will promote contractor community commitment and engagement, to include site re-industrialization efforts by the local community, according to the DOE. There will be a requirement for the contractor to submit a community commitment plan to DOE. The contract will also provide for a 5% preference for the award of subcontracts to regional small businesses.