"The ADA [American Dental Association] sponsored the bill to create the National Institute of Dental Research (NIDR)]… This institute would become credited with motivating 17 countries to fluoridate their water, for training hundreds of foreign dental scientists, and for funding research in 7 foreign countries. The New York Times described the first two NIDR directors as fluoride pioneers (there were 4 such recognized fluoride pioneers) [67,68]. These NIDR directors' were ADA members and had a long prior history of research on fluorides and micro-organisms [69]. The term fluoride appears extensively in the index of a book on the 20th century history of NIDR…"

By

Philippe P. Hujoel

, How a Nutritional Deficiency Became Treated with Fluoride, Nutrients, 2021.

---
In 1998, the National Institute of Dental Research (NIDR) was renamed the National Institute of Dental and Craniofacial Research (NIDCR)
---
Mission
The mission of the National Institute of Dental and Craniofacial Research (NIDCR) is to improve oral, dental, and craniofacial health through research, research training, and the dissemination of health information. We accomplish our mission by:
Performing and supporting basic and clinical research;
Conducting and funding research training and career development programs to ensure an adequate number of talented, well-prepared, and diverse investigators;
Coordinating and assisting relevant research and research-related activities among all sectors of the research community;
Promoting the timely transfer of knowledge gained from research and its implications for health to the public, health professionals, researchers, and policy-makers.
Important Events in NIDCR History
1931 — The U.S. Public Health Service created a Dental Hygiene Unit at NIH and designated Dr. H. Trendley Dean as the first dental research worker. His primary function was to apply principles of epidemiology to a series of community studies on the oral disease known as mottled enamel. His research on fluoride showed not only its relation to mottled enamel, but also its influence on tooth decay.
1945 — Following fluoridation of the water supply in Grand Rapids, Michigan, annual examinations of children were begun to study the effects of fluoride on the development of dental caries.
1948 — On June 24, Public Law 80-755, the National Dental Research Act created the National Institute of Dental Research (NIDR) and the National Advisory Dental Research Council. On September 16, the institute was established.
1949 — The first meeting of the National Advisory Dental Research Council was held on January 10. The institute-supported grants program was initiated, and the first grants and fellowships were awarded.
1954 — Results of the first 10 years of the Grand Rapids study firmly established water fluoridation as a safe, effective, and economical procedure for the control of dental caries.
On October 30, the first meeting of the Board of Scientific Counselors was held. This board was established to provide advice to NIDR on matters of general policy, particularly from a long-range viewpoint, as they relate to the intramural program.
1958 — The Laboratory of Biochemistry was established to conduct research studies on the chemistry and structure of collagen, elastin, and other proteins. President Dwight D. Eisenhower signed the appropriations bill, which included provisions to finance the construction of a building for the dental institute.
1960 — On September 21, the cornerstone was laid for the dental institute building (Building 30) at NIH.
1961 — On May 26, U.S. Department of Health, Education, and Welfare (HEW) Secretary Abraham A. Ribicoff dedicated the new NIDR building.
1962 — The first grant for a multidisciplinary study of cleft palate was awarded to the University of Pittsburgh Health Center.
1963 — Fifteen years of scientific accomplishment by NIDR were cited by scientists, administrators, and health educators on June 14 in a special anniversary observance.
1966 — A reorganization of the institute's extramural programs was implemented to more adequately plan and support research and training programs designed to attack the major dental diseases and disorders—dental caries, periodontal disease, and oral-facial anomalies.
1967 — An NIDR program of grant support was initiated for the development of several dental research institutes/centers in university environments. This program was designed to utilize all of the appropriate resources of the parent universities to create ideal research and training environments, fostering interdisciplinary approaches to the complex problems of oral diseases and disorders.
1971 — The National Caries Program was launched utilizing funds specifically earmarked to accelerate development of preventive methods to reduce tooth decay.
1973 — The Laboratory of Oral Medicine was established to conduct both clinical and laboratory research on the cause, prevention, and treatment of diseases of the soft tissue of the oral cavity.
On June 28-29, a scientific conference commemorating the silver anniversary of NIDR was convened in Washington, D.C.
1974 — To encompass the expanded research studies conducted by the Laboratory of Microbiology, the Laboratory of Microbiology and Immunology was established. Laboratory programs involve the role of host factors in periodontal diseases, autoimmune diseases, and allergic disorders.
To emphasize anesthesia-analgesia dental problems, the NIDR reorganized its intramural program to form a Neurobiology and Anesthesiology Branch composed of the neural mechanism section and the anesthesiology section. The branch collaborates closely with the extramural programs concerned with pain control and behavioral studies.
1975 — Having established the safety and efficacy of several caries preventive measures, the NIDR initiated selected school demonstration projects through its National Caries Program.
1977 — The institute established its first 2 specialized clinical research centers in periodontal diseases.
In June, Dr. Marie U. Nylen was named director of intramural research, the first woman to hold such a position at NIH.
1978 — NIDR sponsored its first consensus development conference, Dental Implants—Benefit and Risk, to examine available data, suggest future research, and draft guidelines for implant therapy.
1980 — The Diagnostic Systems Branch was created to pursue research and development of noninvasive diagnostic techniques, and analysis of the functional development of the oral and pharyngeal region.
The Clinical Investigations and Patient Care Branch was established to emphasize the integral association between the Institute's patient treatment and clinical dental research programs.
1982 — The Laboratory of Biological Structure and the Laboratory of Biochemistry were replaced by the Laboratory of Oral Biology and Physiology and a Mineralized Tissue Research Branch. The Laboratory of Oral Biology and Physiology conducts research on the cell biology of secretory tissues and the chemical modification of proteins. Skeletal development, regulation, and disorders are under investigation in the Mineralized Tissue Research Branch.
1983 — On March 21, the NIDR opened the first multidisciplinary pain clinic in the U.S. devoted exclusively to research. The clinic provides an opportunity for all NIH researchers and clinicians to pool their knowledge and exchange ideas about the pathophysiology and treatment of pain.
The institute initiated an annual honorary lecture to recognize outstanding scientific accomplishment in basic and clinical research and to honor distinguished scientists who have made important contributions in areas of research directly related to the interests of NIDR.
1984 — NIDR inaugurated the Dentist Scientist Award Program designed to provide opportunities for dentists to develop into independent biomedical investigators in the oral health research field.
The institute completed its Long-Range Research Plan FY 1985-89 entitled Challenges for the Eighties. Under the direction of NIDR Director Dr. Harald Löe, a coordinating committee prepared this 5-year plan and summary of progress in the oral sciences and in disease prevention, diagnosis, and treatment. The document pinpoints 14 emphasis areas for NIDR's oral health research.
NIDR established 3 new specialized caries research centers in university environments to continue research investigations into the cause, treatment, and prevention of dental decay.
An NIDR reorganization disbanded the National Caries Program and created the Epidemiology and Oral Disease Prevention Program (EODPP). The EODPP is devoted to research on the etiology, incidence, and prevalence of dental caries, periodontal diseases, and other oral diseases and disorders.
A realignment of the administrative offices within the Office of the Director was completed and established the Office of Planning, Evaluation and Communications (OPEC).
An NIDR annual lecture series was named for a former institute director. The "Seymour J. Kreshover Lecture" is given each September at NIH.
1985 — NIDR convened a meeting at NIH of over 160 deans and senior officials from almost every U.S. and Canadian dental school to explore key issues in dental research and education. The conference, first of its kind in NIDR history, was designed to strengthen the relationship between the institute and universities.
1986 — NIDR completed its first nationwide survey on the dental health of American adults—the most comprehensive survey of its kind ever done, and the first to look at the prevalence of root caries and periodontal disease in detail.
1988 — NIDR celebrated its 40th anniversary with a year-long agenda of commemorative activities.
NIDR funded 4 new oral biology research centers.
The institute released findings of its second National Caries Prevalence Study. Data show half of all American schoolchildren have no tooth decay.
NIDR held its second consensus development conference on dental implants. According to the summary statement, the use of dental implants has increased fourfold from 1983 to 1987.
NIDR and the Fogarty International Center launched an international oral health research study to identify oral health issues that would benefit most from international collaborative research.
The institute launched the "Research and Action Program to Improve the Oral Health of Older Americans and Other Adults at High Risk." The goal is to eliminate toothlessness and prevent further deterioration of oral health in individuals who have compromised dentition.
1990 — The institute completed the NIDR Long-Range Research Plan for the Nineties: Broadening the Scope, the blueprint for research in this decade. The plan establishes major initiatives geared to "special care patients" whose oral health is affected by systemic diseases or treatments and to older Americans. The ultimate goal of these initiatives is to eliminate toothlessness among future generations and prevent further deterioration of the oral health of people with compromised dentition.
1991 – The NIDCR funded the Iowa Fluoride Study that began in 1991 and recruited a cohort of nearly 1,900 women with newborns to study longitudinally the complex exposures and intakes of fluoride from water, many foods, other beverages, and dental cavity prevention products, as well as relationships with dental caries (cavities) and other oral health conditions. (Reference)
1991 — NIDR hosted a symposium for dental practitioners, "Scientific Frontiers in Clinical Dentistry: An Update at the National Institutes of Health."
The institute sponsored a technology assessment conference on the effects and side effects of dental restorative materials.
1992 — The Epidemiology and Oral Disease Prevention Program reorganized to expand the scope of EODPP activities. The program now consists of 4 branches: Molecular Epidemiology and Disease Indicators; Disease Prevention and Health Promotion; Analytical Studies and Decision Systems; and Health Assessment. EODPP is the Federal focus for research in orofacial epidemiology and disease prevention.
A reorganization of the Extramural Program (EP) established the Program Development Branch, consisting of 7 categorical programs and an Office of Policy and Coordination. This office comprises manpower development and training activities and the Program Operations Unit, which includes the Scientific Review Office, the Grants Management Office, and the Contracts Management Office. EP provides grant and contract funds for research and research training.
NIDR hosted a second meeting of the leadership from the nation's dental schools, dental professional organizations and industry to explore ways to enhance the research capacity of dental schools.
1993 — The National Oral Health Information Clearinghouse was established as a centralized resource for patients, health professionals, and the public seeking information on the oral health of special care patients.
1994 — The intramural, extramural, and epidemiology organizational components of NIDR were redefined from programs to divisions, establishing the Division of Intramural Research, the Division of Extramural Research, and the Division of Epidemiology and Oral Disease Prevention (DEODP).
The DEODP was streamlined from 4 to 3 branches: Analytical Studies and Health Assessment; Disease Prevention and Health Promotion; and Molecular Epidemiology and Disease Indicators.
1995 — NIDR sponsored "Partnerships in Communication: A Meeting of Dental Editors," which brought together for the first time at NIH more than 30 editors and executive directors of dental organizations to enhance communication among the group.
The institute met with a diverse group of representatives from pharmaceutical, biotechnology, manufacturing, and other industries to develop ways to accelerate the transfer of research findings into application.
NIDR conducted more than 30 focus groups with professional organizations, NIDR staff, specialty groups, and the public toward the development of a new institute strategic plan.
1996 — The first community conference in the institute's history was held in May for employees to review the NIDR strategic planning process to date and to discuss the NIDR mission, vision, situation audit, strategic initiatives, management principles, and plans for the future.
The NIDR sponsored a technology assessment conference on the management of temporomandibular disorders.
The institute's intramural, extramural, and epidemiology organizational components were reorganized into the Division of Intramural Research and the Division of Extramural Research.
NIDR launched its World Wide Web page on the Internet, making all pertinent information available to the public and the research community.
1997 — The NIDR's first strategic plan, Shaping the Future, was released in July. Focusing on areas of research opportunities, research capacity, and health promotion, the document serves as a critical structure for multiple institute initiatives.
The institute celebrated its 50th anniversary.
A reorganization within the Office of the Director created the Office of International Health, the Office of Science Policy and Analysis, and the Office of Communications and Health Education. The Office of Planning, Evaluation, and Communications was eliminated.
1998 — The institute changed its name to National Institute of Dental and Craniofacial Research to accurately reflect its research base. NIDCR became official on October 21, 1998, with the Omnibus Consolidated and Emergency Supplemental Appropriations Act, H.R. 4328.
1999 — NIDCR introduced its Strategic Plan to Reduce Racial and Ethnic Health Disparities. The plan is designed to support research leading to the reduction and prevention of health disparities, including those in the oral cavity, and to provide research opportunities to increase the diversity of the scientific workforce.
The Office of Information Technology was established within the NIDCR Office of the Director.
2000 — The institute hosted the first "NIDCR Patient Advocates Forum." The conference, attended by patient advocates from 15 organizations, was designed to enhance communication between patient liaison groups and NIDCR and to bring the patient perspective to Institute planning and research.
NIDCR served as lead agency for the preparation and publication of Oral Health In America: A Report of the Surgeon General, released on May 25th. The report—commissioned by U.S. Department of Health and Human Services Secretary Donna Shalala and released by Surgeon General David Satcher—is the first of its kind to be dedicated solely to oral health.
The institute supported the first-ever national, multidisciplinary meeting on children and oral health, "Face of a Child," held June 12-13 in Washington, D.C.
2001 — The Division of Extramural Research was reorganized into 3 components: Division of Basic and Translational Sciences, Division of Population and Health Promotion Sciences, and Division of Extramural Activities.
NIDCR sponsored a consensus development conference on the "Diagnosis and Management of Dental Caries Throughout Life."
The institute released its strategic plan to eliminate craniofacial, oral, and dental health disparities.
NIDCR funded 5 new Centers for Research to Reduce Oral Health Disparities.
Excerpt:
In an e-mail sent to me on July 19, 2002, Dr. Robert H. Selwitz of the same agency wrote that he was "not aware of any follow-up studies" nor were the potential CNS effects of fluoride "a topic of primary focus" for government grant givers. Dr. Selwitz is the Senior Dental Epidemiologist and Director of the Residency Program in Dental Public Health, National Institute of Dental and Craniofacial Research, NIH. At first he appeared to suggest that the Mullenix study [Neurotoxicity of sodium fluoride in rats] had little relevance for human beings, telling me that her rats were "fed fluoride at levels as high as 175 times the concentration found in fluoridated drinking water."
But his statement was subtly misleading. Rats and humans have very different metabolisms, and in laboratory experiments these differences must be compensated for. The critical measurement in studying effects on the central nervous system is not how much fluoride is given to the laboratory animals but how much of the chemical, after they drink it, subsequently appears in the animals' blood. The amount of fluoride in the blood of the Mullenix rats—a measurement known as the blood serum level—had been the equivalent of what would appear in the blood of a human drinking about 5 parts per million of fluoride in water. This, of course, is just five times the level the government suggests is "optimal" for fluoridated water-1 ppm. I asked Dr. Selwitz, therefore, if it was fair to portray the Mullenix rats as having drunk "175 times" the amount of fluoride that citizens normally consume from fluoridated water.
Wasn't the "blood serum" measurement and comparison more relevant? Wasn't his statement, inadvertently at least, misleading?
Dr. Selwitz, who had just been ready to dispense medical arguments and implied reassurances as to why Mullenix's research was not relevant to human beings, now explained that he could not answer my question.
"The questions you are asking in your recent e-mail message involve the field of fluoride physiology," wrote the senior dental epidemiologist at NIDCR. "This subject is not my area of expertise."
---
Note: The Fluoride Deception by Chris Bryson is online here and one can read or search the full book.
2003 — NIDCR released its Strategic Plan for FY 2003-2008. The plan addresses the myriad diseases and conditions that affect the oral cavity and craniofacial structures by outlining a course for the institute to follow in the areas of research, research training, and communication of research results.
The institute was a lead agency in preparing A National Call to Action to Promote Oral Health, released April 29, 2003, by U.S. Surgeon General Richard Carmona.
2005 — NIDCR awarded 3 major grants that establish regional "practice-based" research networks to investigate with greater scientific rigor everyday issues in the delivery of oral health care.
Two extramural research programs were reorganized into 4 centers focusing on craniofacial research, infectious diseases and immunology, clinical research, and health promotion and behavioral research.
2006 — NIDCR integrated its extramural programs into 2 centers—the Center for Integrative Biology and Infectious Diseases and the Center for Clinical Research—and a Biotechnology and Innovation Program.
2007 — NIDCR reorganized its extramural program to better reflect the current NIH extramural model. The Center for Integrative Biology and Infectious Diseases was renamed the Division of Extramural Research (DER); the Center for Clinical Research is now part of the DER.
2008 — NIDCR celebrated its 60th anniversary.
2009 — NIDCR released its 2009-2013 Strategic Plan. The plan provides a guide for the institute's funding decisions and defines areas to monitor for key developments and innovations that can be applied to oral, dental, and craniofacial health.
The institute launched the FaceBase Consortium, a 5-year initiative that will compile the biological instructions to build the middle region of the human face and precisely define the genetics underlying its common developmental disorders, such as cleft lip and palate.
2010 — On August 19, NIH Director Francis S. Collins appointed NIDCR Director Lawrence Tabak as Principal Deputy Director, NIH. Dr. Tabak had been director of NIDCR since September 2000. He was acting principal deputy NIH director from November 2008 to August 2009, and had also served as acting director of the Division of Program Coordination, Planning, and Strategic Initiatives. Dr. Collins named Dr. Isabel Garcia Acting Director, NIDCR.
NIDCR completed its commitment of American Recovery and Reinvestment Act (ARRA) funds. The Institute's two-year Recovery Act funding totaled $101.8 million and provided support for 141 new or competing two-year research and research training grants, 128 administrative supplements to scientists with active NIDCR grants, and research projects in 33 states. The ARRA funds allowed NIDCR to make strategic investments in virtually all areas of dental, oral, and craniofacial research.
The NIDCR-sponsored Attack of the S. mutans! was featured in the NIH pavilion at the October 23-24 USA Science & Engineering Expo on the National Mall in Washington, D.C. Attack of the S. mutans! is a 3-D interactive game that aims to advance understanding of the tooth decay process, including the role of a bacterium known as S. mutans. The game was developed with funding from NIDCR and NIH's National Center on Minority Health and Health Disparities.
2011 — Martha J. Somerman, D.D.S., Ph.D., was appointed as the eighth director of the NIDCR in May. Prior to her appointment, she was the dean at the University of Washington School of Dentistry in Seattle, a position she had held since 2002. She began her duties as NIDCR director on August 29. NIH Director Francis S. Collins, M.D., Ph.D., selected Somerman.
On December 13, the Department of State's U.S. global AIDS coordinator Dr. Eric Goosby presented the 2011 David E. Barmes Global Health Lecture on the NIH campus. His lecture, titled, "PEPFAR: Moving from Science to Program to Save Lives," highlighted the work done through the President's Emergency Plan for AIDS Relief (PEPFAR), a program launched eight years ago that Goosby currently oversees as ambassador. The Barmes lecture is an annual event cosponsored by NIDCR and the Fogarty International Center.
2013 — On December 2, 2013, entrepreneur and philanthropist Bill Gates delivered the annual David E. Barmes Global Health lecture on the NIH campus. Mr. Gates is the co-chair and trustee of the Bill & Melinda Gates Foundation, which aims to improve international public health through the development of vaccines, therapies, diagnostics, agricultural products, and other technologies.
2014 — NIDCR released its 2014-2019 Strategic Plan. The plan provides a guide for the Institute's funding decisions and defines areas to monitor for key developments and innovations that can be applied to dental, oral, and craniofacial health.
2015 — On Monday, May 4, Dr. Linda R. Watkins, a professor in the Department of Psychology and Neuroscience at the University of Colorado at Boulder, delivered the NIDCR 2015 Seymour J. Kreshover Lecture on the NIH campus. Dr. Watkins spoke on "Targeting Glia to Treat Chronic Pain: Moving from Concept to Clinical Trials." The NIDCR Seymour J. Kreshover Lecture honors the late Seymour Kreshover, DDS, MD, PhD, who served as director of the (then) National Institute of Dental Research from 1966–1975.
2016 — Dr. Paul Farmer, a founding director and chief strategist of the international nonprofit organization Partners In Health, delivered the 2016 David E. Barmes Global Health Lecture on the NIH campus on November 16. The title of his talk was "Against Balkanization: Research + Training + Care = Global Health Equity?." The event was co-sponsored by NIDCR and the NIH Fogarty International Center.  The Barmes lecture series honors the late David Edward Barmes, special expert for international health at the NIDCR.
2017 — The Institute launched NIDCR 2030, a strategic visioning initiative designed to advance dental, oral, and craniofacial research over the next 15 years.  NIDCR 2030 includes five goal areas:  Oral Health + Overall Health, Precision Health, Autotherapies, Oral Biodevices, and Workforce Diversity.
NIDCR Legislative Chronology
June 24, 1948 — Public Law 80-755 established NIDR to conduct, support, and foster research investigations on the causes, treatment, and prevention of dental diseases and conditions.
August 1, 1958 — President Eisenhower signed an HEW appropriation bill that included provisions to finance construction of laboratory facilities to house NIDR.
October 21, 1998 — The institute's name change to the NIDCR became official when President Bill Clinton signed the Omnibus Consolidated and Emergency Supplemental Appropriations Act, H.R. 4328.
Biographical Sketch of NIDCR Director Rena D'Souza, D.D.S., M.S., Ph.D.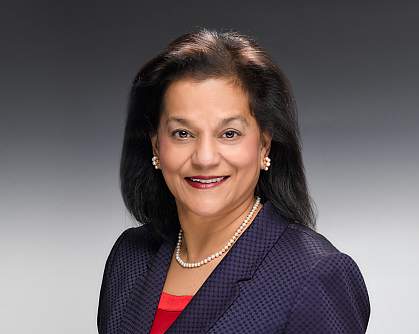 NIDCR
Dr. Rena N. D'Souza is the director of the National Institute of Dental and Craniofacial Research. She oversees NIDCR's annual budget of more than $475 million, which supports basic, translational and clinical research in areas of oral cancer, orofacial pain, tooth decay, periodontal disease, salivary gland dysfunction, craniofacial development and disorders, and the oral complications of systemic diseases.
A licensed dentist, Dr. D'Souza is recognized for her research in craniofacial development, genetics, tooth development, and regenerative dental medicine. Prior to joining NIH, Dr. D'Souza was the assistant vice president for academic affairs and education for health sciences at the University of Utah, Salt Lake City. There she also served as a professor of dentistry, the Ole and Marty Jensen chair of the School of Dentistry and professor of neurobiology and anatomy, pathology and surgery in the School of Medicine and the department of biomedical engineering. In 2012, Dr. D'Souza was selected to be the inaugural dean of the University of Utah's School of Dentistry. She is a devoted mentor and champion of diversity in the biomedical research workforce. Since 1985, she has served as a volunteer dentist for women in need and people struggling with homelessness in Salt Lake City, Dallas, and Houston.
D'Souza received her bachelor's degree in dental surgery from the University of Bombay, India, after which she completed her general practice residency. She earned her D.D.S., Ph.D. and master's degree in pathology/biomedical sciences from the University of Texas Health Science Center in Houston.
NIDCR Directors
| Name | In Office from | To |
| --- | --- | --- |
| H. Trendley Dean | September 17, 1948 | March 31, 1953 |
| Francis A. Arnold, Jr. | April 1,1953 | February 1966 |
| Seymour J. Kreshover | February 1966 | June 30, 1975 |
| Clair L. Gardner (Acting) | July 1,1975 | December 31, 1975 |
| David B. Scott | January 1, 1976 | December 31, 1981 |
| John F. Goggins (Acting) | January 1, 1982 | December 31, 1982 |
| Harald Löe | January 1983 | June 1, 1994 |
| Dushanka V. Kleinman (Acting) | June 1994 | June 1995 |
| Harold C. Slavkin | July 1995 | July 14, 2000 |
| Lawrence A. Tabak | September 2000 | August 19, 2010 |
| A. Isabel Garcia (Acting) | August 19, 2010 | August 28, 2011 |
| Martha J. Somerman, D.D.S., Ph.D. | August 29, 2011 | December 31, 2019 |
| Lawrence A. Tabak, D.D.S., Ph.D. (Acting) | January 1, 2020 | October 13, 2020 |
| Rena D'Souza, D.D.S, M.S., Ph.D. | October 13, 2020 | Present |
Research Programs
Division of Extramural Research
Through its Division of Extramural Research, the Institute provides research funds to support research outside its intramural laboratories and clinics in Bethesda, Maryland. These funds are made available in the form of grants, cooperative agreements, and contracts, which support scientists working in institutions throughout the U.S. and in foreign countries. These scientists conduct basic, translational, patient-oriented and demonstration research to increase understanding of fundamental processes in dental, oral and craniofacial health and disease, and to promote timely knowledge transfer and community adoption of research findings. The Institute also supports research training and career development to ensure an adequate and diverse pool of research personnel.
The Division of Extramural Research comprises three Branches and one Center:
The Behavioral and Social Sciences Research Branch coordinates the research activities in oral health behaviors, behavioral and social interventions and management of serious or chronic dental, oral and craniofacial conditions. With a focus on disease prevention and health promotion, the Branch supports biobehavioral, social science, health literacy, communication, and health services research.
The Integrative Biology and Infectious Diseases Branch supports basic and translational research on the microbial and immunological aspects of oral diseases such as dental caries, periodontal diseases, oral candidiasis, and head and neck cancers. Programs also focus on research into the underlying mechanisms of oral complications of systemic conditions, as well as salivary gland biology and dysfunctions and processes involved in orofacial pain. In addition, the Branch supports research on mineralized tissues, dental materials and biomaterials, tissue engineering, regenerative medicine and technology development.
The Translational Genomics Research Branch supports research to understand developmental biology and the genetic factors that contribute to oral, dental, and craniofacial diseases and disorders and to apply genetic information and technologies to the development of new diagnostic and treatment strategies. The program also funds studies that explore the mechanisms by which human genes and proteins interact with environmental and behavioral factors to cause conditions more commonly seen in dental practice, such as clefting, dental caries, periodontal diseases, and oral lesions and cancers.
The Center for Clinical Research supports patient-oriented and population-based research, including clinical trials, practice-based research network, epidemiology, and health disparities research in all areas of program interest to NIDCR. The Center also develops and supports programs to foster diversity in the scientific workforce, as well as clinical research activities aimed at improving the health of vulnerable and special needs populations.
Division of Extramural Activities
The Division of Extramural Activities provides leadership and advice in developing, implementing, and coordinating extramural programs and policies. The division has 3 components:
The Grants Management Branch is the focal point for all business-related activities associated with the negotiation, award, and administration of grants and cooperative agreements within the NIDCR.
The Scientific Review Branch coordinates the initial scientific peer review of applications for the following mechanisms of support: research center grants, small research grants, research conference grants, institutional training grants, fellowship and career development grants, grants awarded in response to requests for applications and certain program announcements issued by NIDCR, investigator-initiated clinical trials, cooperative agreements, NIH loan repayment contracts, and proposals for research and development contracts.
The Research Training and Career Development Branch oversees and coordinates the Institute's programs for extramural fellowships, training grants, career development awards, NIH loan repayment awards, and diversity supplements. The aim of these programs is to ensure an adequate number of talented, well-prepared, and diverse investigators to conduct dental, oral, and craniofacial research in the institute's scientific priority areas.
Division of Intramural Research
Scientists in the Division of Intramural Research conduct basic laboratory, translational, and clinical research in support of craniofacial and dental health. Using the latest techniques in biomedical science, researchers investigate the biochemistry, structure, function and development of bone, teeth, salivary glands, connective tissues, and the immune system. Studies also focus on the role of bacteria in oral disease, genetic and acquired disorders of the craniofacial region, the causes and treatment of acute and chronic pain, and the development of new and improved methods to diagnose oral disease. The division has approximately 300 employees and guest researchers in 26 laboratories and nine laboratory and clinical support service cores. These support facilities include the Dental Clinical Research Core, Combined Technical Research Core (including DNA Sequencing, Fluorescence Activated Cell Sorting, Laser Capture Microscopy, and Cell Elutriation), Histology Core, Gene Transfer Core, Information Technology Core, Veterinary Resources Core, Imaging Core, Genomics and Computational Biology Core, and Technology Transfer.
The Dental Clinical Research Core supports the research efforts of NIDCR and other NIH Institutes by providing dental medicine expertise for clinical studies and dental consult services to the unique patient populations at the NIH Clinical Center.
NIDCR has five main areas of study in its intramural program:
The Craniofacial Developmental, Cell, and Matrix Biology area, which explores fundamental questions concerning the mechanisms of tissue morphogenesis, cellular function, differentiation and cancer, with the goral of preventing and treating craniofacial disorders.
The Epithelial and Salivary Gland Biology and Dysfunction area, which investigates cellular, molecular and genetic mechanisms underlying development, differentiation, and secretory physiology, with the aim to repair and regenerate function.
The Immunology and Inflammation area, which conducts research on mucosal immunology, oral inflammatory diseases and immune tolerance/autoimmunity?.
The Sensory Biology area, which investigates fundamental mechanisms of sensation including taste, somatosensation and pain, while developing novel strategies to control pain.
The Skeletal Biology area, which studies development and maintenance of skeletal tissues, defined as teeth, bone, cartilage, and their associated tissues, with emphasis on the cells, genes, matrix-associated macromolecules and related proteases of these tissues.