Africa
---
2022 – Fluoride contamination of groundwater resources in Ghana: Country-wide hazard modeling and estimated population at risk., by Araya D, Podgorski J, Kumi M, Mainoo PA, Berg M. Water Research, January 17.
---
2017 – Malago J,Makoba E, Muzuka ANN. Fluoride Levels in Surface and Groundwater in Africa: A Review. American Journal of Water Science and Engineering 3(1):1-17.
Excerpt: In Africa, high fluoride levels have been reported mostly in the Great East African Rift Valley which extends from Jordan valley down through Sudan, Ethiopia, Uganda, Kenya and Tanzania [31] (Fig. 1). Ghana, Malawi, Nigeria, Algeria and the Republic of South Africa have also been reported to have high fluoride levels [41] (Fig. 1).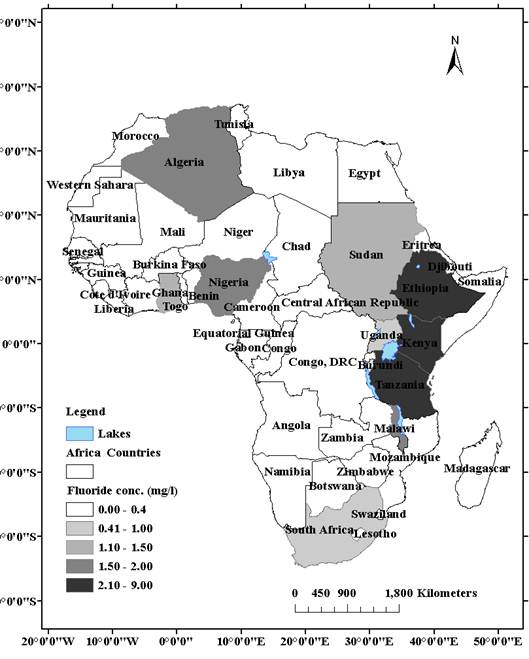 ---
Note: We will be adding more studies to this section